"The Sun, with all the planets revolving around it, and depending on it, can still ripen a bunch of grapes as though it had nothing else in the Universe to do." – Galileo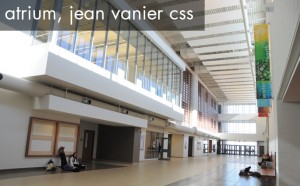 Designing Schools for Emotional Health: Let the Sunshine in
It has often been said that the sun is the source of all life on Earth; daylight supports human health and vitality.  As architects, we are constantly testing and exploring design strategies that offer nourishment in the form of abundant natural light.
The Mind, Body and Daylight
Sunlight is a primary source of vitamin D. It supports our immune health and reduces stress that can impede specific growth hormones. Daylight enhances our mood, energy level and brings a sense of calm.  It's no wonder educators have noted a link between day lit schools and lower absenteeism among both students and teachers.
It is our job as architects to let the sunshine in.
Lighting Strategies
There are many lighting design strategies we can employ as architects to support the emotional well being of students.  The objective is to fill learning spaces with daylight, with an eye to energy efficiency and glare control.  Here are few examples: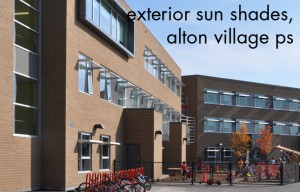 Inclusion of an atrium as a 'light well' in the middle of the school;
Energy efficient glazing in gyms and specialty spaces that respect winter heat loss, and summer heat gain;
Inclined clerestories act as skylights without all of the associated maintenance issues;
Direct-indirect lighting is an efficient way to brighten up a classroom while reducing uncomfortable glare;
Optimize daylight through the school's solar orientation;
Use of external solar control devices to avoid glare; and
Light shelves help push natural light deeper into classrooms.