Designing for Emotional Health : The Memories are in the Materials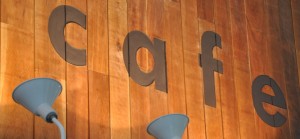 ­God is in the detail. – Ludwig Mies van der Rohe, German-American Architect
Self worth and identity are tied to our emotional health. The spaces we dwell can either diminish or enhance how we feel. Building materials, texture and colour contribute to our sense of identity, place and well being.  So what does this mean for our schools?
A school rich with focal points and architectural interest is exciting.  This can mean the difference between student engagement and apathy. When school design inspires a sense of pride and ownership, students not only feel better, they look after their school.  Time and again student-centred schools have seen a decline in incidences of vandalism.
When the school appreciates the students, they appreciate the school.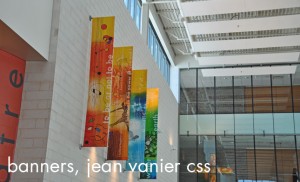 "This sense of place, belonging and value is crucial," says Founding Principal of Snyder Architects, Doug Snyder. "The judicious dance of materials in places that have maximum effect creates a dialogue between the student and the school."
A little can go a long way in the atrium, cafeteria, student lounges, cafes and learning forums.  The thoughtful blend of hard, soft, warm and cool creates character and intrigue.  Material, colour and pattern play with us – this is how we relate to place.
When you balance neutral colours with striking accents you achieve a tranquil yet engaging effect. This is especially important in Ontario with our Canadian winters and the need for warmer tones.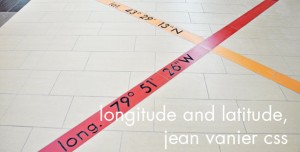 "There's some kind of primordial draw to natural materials," added Snyder. "You want to be closer to nature and the world outside – it's subliminal. This primordial connection to nature and earth provides a sense of balance and harmony with the universe."
A touch of wood or stone contains the warmth and wonder of the cosmos.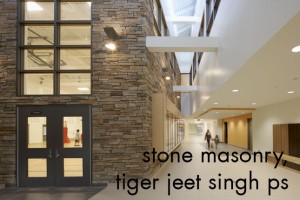 Detail is critical to school design for a variety of reasons:
Colours and textures create a warm and inviting environment;
Mimics nature or other meaningful places such as streetscapes;
Consistent colour or theme throughout the school creates a sense of harmony;
The diverse play of materials makes imposing spaces more intimate and engaging;
Natural building materials connect students to the outdoors;
Detail contributes to the school identity and signature;
Provides a focal point of architectural interest;
A cuing device that engages and guides students and teachers;
Sometimes employed as an anchor (E.g. banners above seating); and
An opportunity for sustainable design.